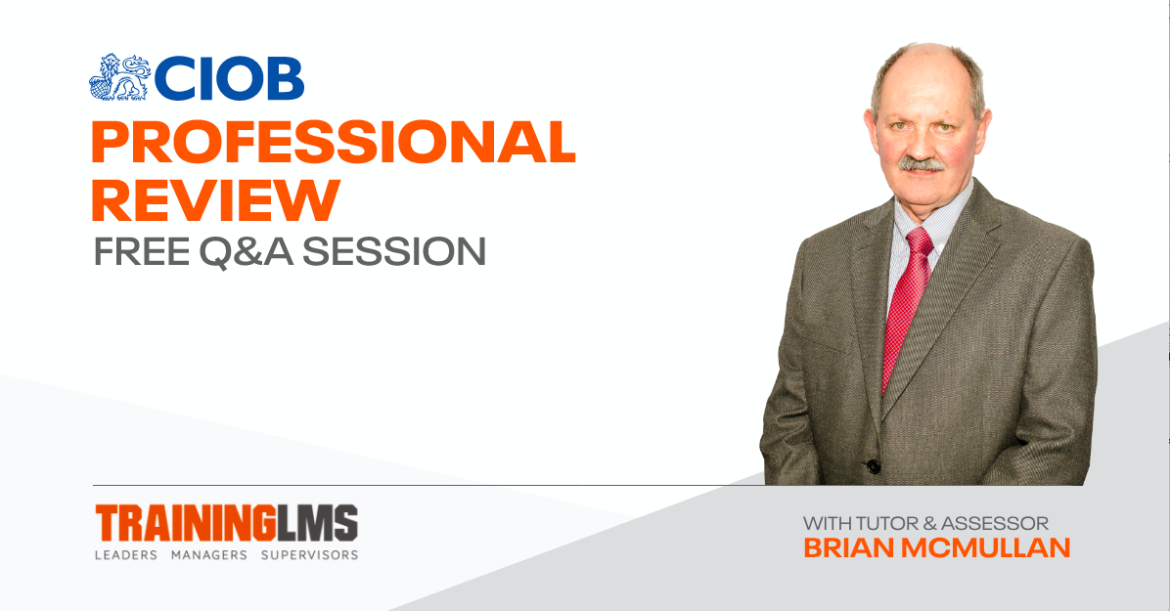 Thinking about becoming Chartered with the CIOB? Are you eligible for the Professional Review? Join us for a free Q&A
The Professional Review is the final stage in gaining the CIOB Chartered qualification. Successful candidates are entitled to
use the designation MCIOB and the title Chartered Construction Manager or Chartered Builder.
To be eligible candidates must have met the
CIOB academic and experience requirements.. Qualifications can include an honours degree, relevant S/NVQ, and the CIOB's Chartered Membership Programme
The Professional Review involves the submission of
an experience and competence report complete with supporting documentation including a CV, organisation chart, job description and CPD information.
Our experienced CIOB PR Assessor and tutor Brian McMullen will be giving an overview of what is involved and offering some tips and hints on how to submit a successful application. He will also outline the assistance that is available to you.